Home prepared recipes for a cat
As cat owners, our pets are very special to us, and they deserve to eat a diet that is equal in nutritional quality to what we would put on our own dinner plate.
Dry kibble tends to be loaded with carbohydrates and plant based proteins, to name only a few of its unbalanced characteristics. It also often lacks moisture, along essential nutriments, which is why many pet parents turn to home cooked meals.
A cat's nutrition requirements depend on multiple individual factors: its optimal body weight and condition, but also its age (growing or adult at maintenance or reproduction or senior), neutered or not, its activity…
Find below recipes for a cat, including everything it needs : proteins, fatty acids and amino acids, along with minerals and vitamins provided with Vit'i5.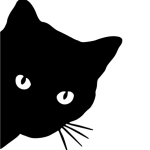 Pick the recipe suited to your cat

Recipes examples for a 4kg cat

Typical Home Made Diet for cats
A few home cooked recipes for a cat are proposed here for common situations.
SELECT the closest to your cat's condition (if your cat's specific case is not in the listed category, provide the same proportions by more or less).
Important: if your pet is not healthy, please contact your vet or www.vetnutritiongroup.com.au for special recipes.